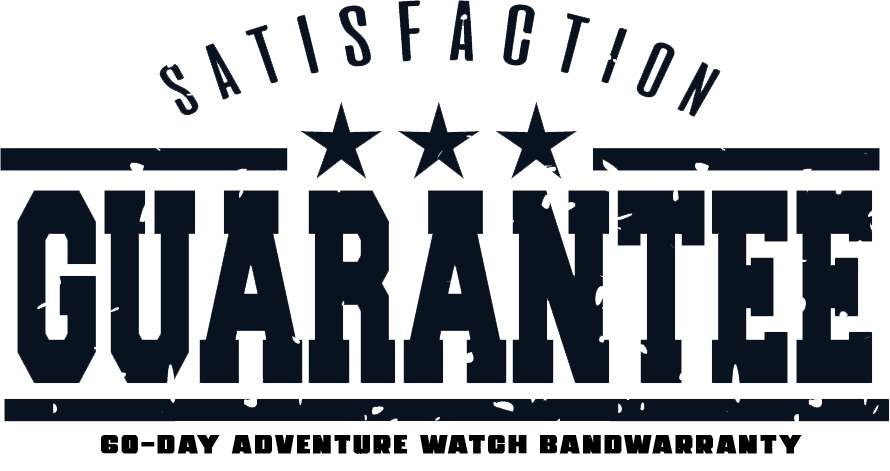 Our newest Topographic Adventure Band – X-Series. Used by outdoor adventurers. Design by outdoor adventurers.
Introducing the Topographic Adventure Band Series-X for Apple Watch – your ultimate companion for all your outdoor escapades. Adventure-ready and built to withstand the elements, this band combines durability with style for an unparalleled experience.
With its rugged design, the Topographic Adventure Band Series-X is crafted to endure the toughest environments. Whether you're hiking through rugged terrains, conquering mountain peaks, or exploring uncharted territories, this band is up for the challenge.
Not only does it offer exceptional durability, but the Topographic Adventure Band Series-X also prioritizes comfort. Made with high-quality materials, it provides a comfortable fit that you can wear all day, ensuring that your focus remains on your adventures.
Featuring a weatherproof construction, this band is designed to withstand rain, sweat, and any unexpected weather conditions you may encounter. No matter the forecast, you can rely on this band to keep up with your active lifestyle.
Not only is the Topographic Adventure Band Series-X built to perform, but it also adds a touch of style to your Apple Watch. Its topographic-inspired design is both visually appealing and unique, making a statement wherever your adventures take you.
Upgrade your Apple Watch with the Topographic Adventure Band Series-X and experience the perfect blend of functionality, durability, and style. Get ready to embark on your next adventure with confidence and stand out from the crowd with this exceptional band.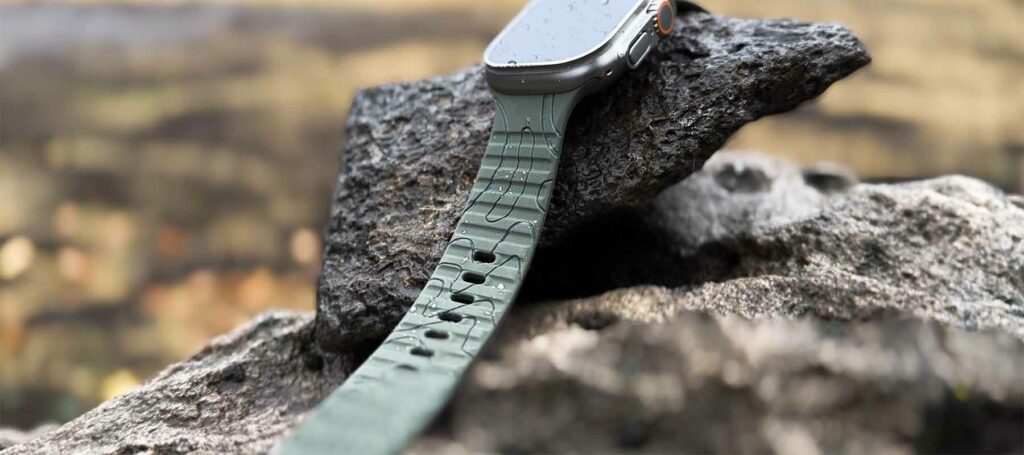 We currently offer one size in multiple colors.
We're working on additional sizes for the future.
42mm/45mm – Medium/Large (The larger Apple Watch and Ultra Watch)
Made with rubber/silicon for all-weather protection and an incredible feel.
When the band is set at the longest length, it is approximately 6.5 inches long, not including the watch itself.
Special 60-Day Warranty
All of our Adventure Watch Bands are covered by a special 60-day warranty. This warranty covers any manufacturing defects. This does not cover damage from use, only from manufacturing defects in the bands.
*This item ships separately directly from our headquarters in Murphys, CA.