Are you a "pro" looking for a little more than a typical Ambassador? For those creating higher quality content regularly, especially video and are looking for regular gear and/or sponsorship dollars, please contact us. We'd love to chat.
BECOME A GORILLA DIRT BRAND AMBASSADOR
We're not trying to change the world. Our only goal has ever been to inspire others get out, have an adventure, through design.
We're looking for those who aren't expecting to make boat loads of cash off us, but instead want to help us grow, and in turn, we help you grow.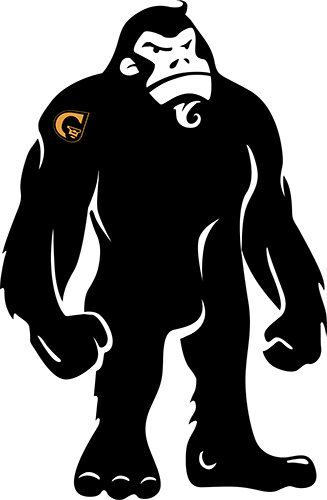 Brand Ambassadors we're looking for
Alright, let's get into it. We'll be as upfront and to the point as we can so everyone understands who we're looking for and why. No hard feelings if we can't work with everyone, we literally can't work with everyone.These are guidelines only, it would be good to meet most of these, but we're open to ideas. Ultimately, the point of a brand rep is help us get exposure and in return, we'll help you get exposure and possibly even earn some money.If you love the outdoors or get dirty in your rig on the trail, you're our kind of adventurer.
Be social media savvy. know how to create good content.
No political, racial, sexual, or other offensive or potentially offensive content. We'll reject or cancel any Brand Ambassador partnership immediately of personal accounts contain this content.
We're looking for outdoor/adventure/off-road leaning reps. Your accounts must have something to do with all or any of these. Fishing, paddle boarding, hiking, camping, adventure travel… the list goes on. If what you are doing is outdoorsy, let us know. After all, we are Gorilla Dirt – we hope to inspire others to get out. We want to see a decent amount of quality posts. What is a decent amount? Typically over 100 posts. We want to see that you are indeed someone who creates quality content and that content aligns with our brand.
Have a decent amount of followers. Having 100 followers is great, but the exposure isn't much for us. Depending on the quality of content, follower count open. But the more followers, the more it shows us you want and can create content.
You must be ok with us sharing your content you create with our brand product/messages.
Must be a US, Canada or Mexico resident as this is currently who we sell to via our website. If you are in another country, let us know, we're working on expanding.
Be able to create good content. Regarding content, we love off-road vehicles, but if your account is essentially photos of different angles of your vehicle and not much else, it's not really what we're looking for. After all, we say "GET OUT, GET DIRTY" a lot.
MOST IMPORTANTLY – Help us promote Gorilla Dirt and we'll promote you. It won't work out if there aren't posts.
What are we offering in return?
We're going into this with the mindset of not what's in it for Gorilla Dirt, but what's in it for us.
We'll share your info every chance we get. We'll list you as a brand rep on our website, linking to your account(s).
As you start out, we can't offer free product, but we will give you a discount on anything and you'll get a code so if you do share things, you can earn off of us if customers use your code.
For those who show they can really help us push our brand, we can potentially send free products to use and keep once we've established that you are on board with our brand and we're on board with you. We can even get to the point of paying you to take trips and so on with Gorilla Dirt content being created.
For those really growing with us, collaborate with us on new designs.
We can veer off course and try new ideas down the road.
Sponsoring or collaboration isn't something we will immediately want to do, but rather do something at that level once someone has been successfully working with us. Success being measured by exposure/sales.
After all this info, we want to work with anyone in this space. If it doesn't grow, it's ok, you'll still have your discounts and code to earn a commission off of promoting us. And of course, any content you produce that we can use, we'll send credit you and send traffic your way via links as much as we can.
Please use the form below if interested. Thanks so much for your interest.