Gorilla Dirt Cam Straps with carabiner ends &
1200lbs break strength

.
The end of these cam straps has steel carabiner hooks to make it dumb easy to attach, cinch down and forget it.
These straps are 1″ x 96″ and have a 1200 lbs break strength, keeping all your gear in place and not all over the trail. Strap down gear on your racks, your truck bed, or wherever you stow your gear. Not only will these straps keep your gear secure but with our Gorilla Dirt orange-on-black colors you'll stand out as one dirty adventurer!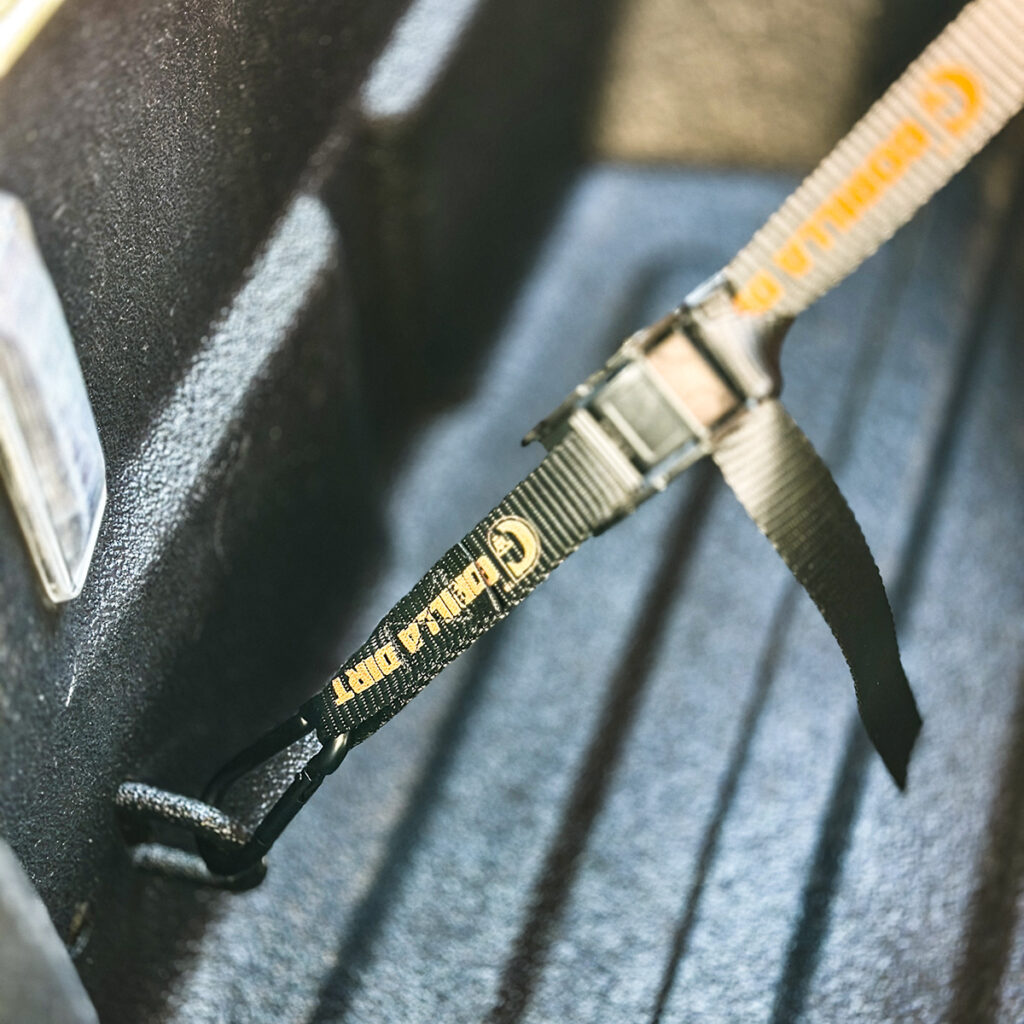 Features
100% High Tenacity Polyester straps
2-Pack or 4-Pack
Steel cam buckle and carabiner hooks with black e-coating protection
1″ wide
96″ long
1200 lbs break strength