Looking for a bag to not only keep dust or dirt out but also water? Well, check out our Gorilla Dirt Dry bags!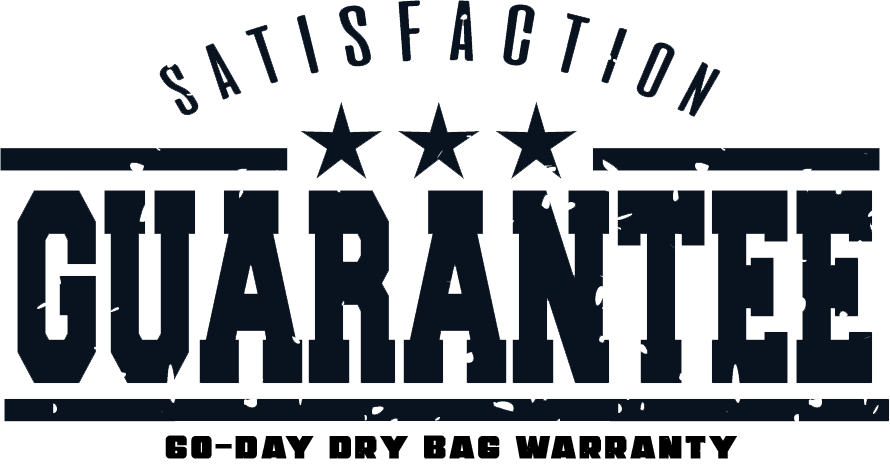 What's a dry bag?
Basically, whatever you put into the bag will stay dry. Use them on boats, paddleboards, or the trail, dry bags are meant as a quick and easy way to keep mud, water, and whatever else out.
Two sizes
We currently offer two sizes: a 5L and a 20L, both in jet black with an understated Gorilla DIrt logo. The 5L is great for smaller items such as phones, compact cameras, lunch, etc while you are out on the water or hiking around on a trail.
The 20L is a bit bigger. It is great for stuffing clothes into it, the gear you want to keep dry, or even use it as a dry stuff sack for your sleeping bag.
Features
Made from 500D PVC material, making these not only waterproof but also tough
Double-stitched sealed seams
Removable shoulder strap
Roll-down & clip enclosure
Two sizes: 5L and 20L
5L unrolled: 14″ tall x 11″ wide at the mouth and 7.25″ wide at the bottom
20L unrolled: 21″ tall x 13″ wide at the mouth and 8″ wide at the bottom
5L weight: 9.4oz w/strap
20L weight: 14oz w/strap
60-day warranty
Our dry bags include a 60-day warranty that protects against any manufacturer defects. This does not include damage caused by usage.