Purchase the Hybrid Scout Pack and add a patch to your order for free.
Wear this small but versatile pack as a traditional backpack or a sling pack!
The idea was to find a small pack for quick excursions, whether on the trail or at home. If you are Overlanding on a trail and decide to take a quick hike, this is a small bag that fits the essentials for a quick hike. If you are at home and need to stash some items for a quick trip around town, this will work as well.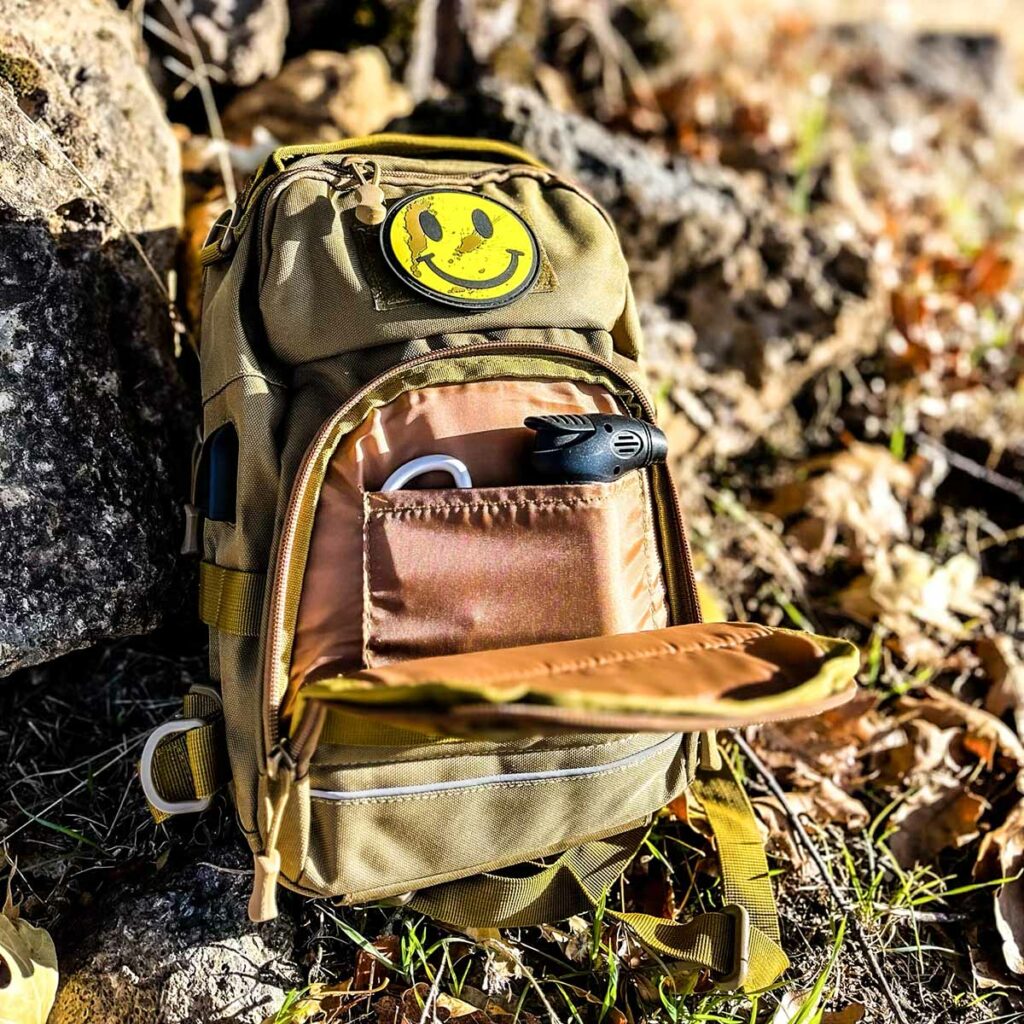 There is an abundance of straps and places to strap things to this. Multiple pockets inside and out. Because we like to take cameras (our phone and actual separate camera) we have power. Especially if you are using navigation. We like the idea of keeping the power bank inside but keeping our device outside. So the USB extension makes it super easy to do this.
Finally, the straps on the back convert from a sling style to two separate backpack-style straps, so you can carry this back multiple ways. The sling makes it crazy easy and convenient to sling the pack around to the front of you to grab whatever you need. The backpack style makes it more comfortable for heavier loads or to just keep the pack in one place while moving.
We have two colors… black and khaki (almost green). We may do other colors in the future, depending on your feedback.
Specs:
Approximately 14″ tall
Approximately 10″ wide
Approximately 3″ deep when not filled, roughly 5 to 6″ when stuffed
Approximately 10L volume
Weighs about 1.25lbs when empty
Use as a backpack or a sling pack
Nylon and Waterproof Oxford canvas materials
Nylon/Plastic buckles
USB external extension to add a battery pack