Use it alone or pair it with your sleeping bag for extra comfort.
This is our 1980 Camp Blanket. The colors are inspired by the old 1980s color block stripes snow jackets. 3 utility loops down each side give more options for hanging or staking down the blanket. Our Gorilla Dirt blankets have been taken to a new level. These are a part of our Gorilla Dirt X Pro series of products due to their quality and versatility in the elements.
These are camp, trail, beach, and home-ready. We tested these at home and on the trail over two months to be sure they not only kept us warm and comfortable but also held up. The 50D water-resistant polyester outer shell didn't disappoint. We filled these with a lightweight 240gsm, non-glue, polyester padding that worked extremely well at maintaining warmth in the cold winter months without overheating.
It's like wrapping yourself in a cozy sleeping bag or adding that same comfort beneath you.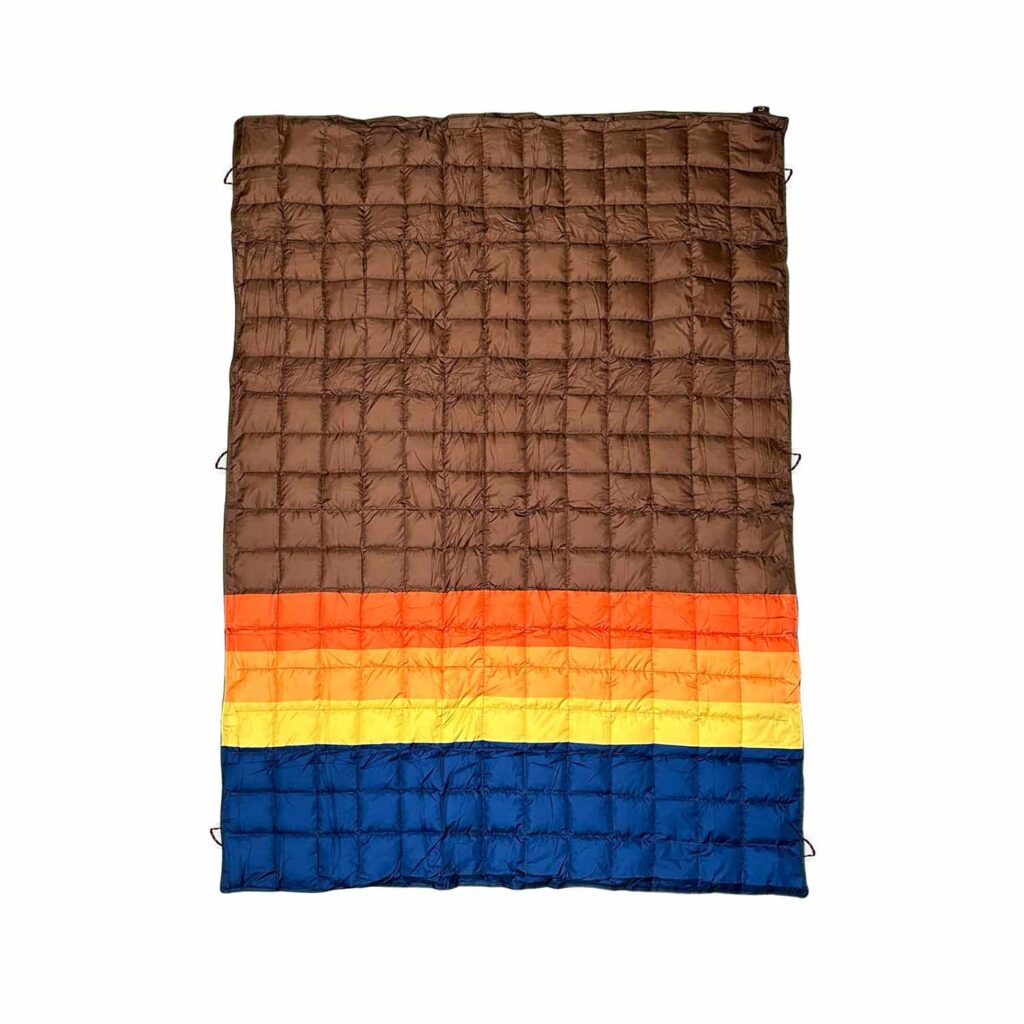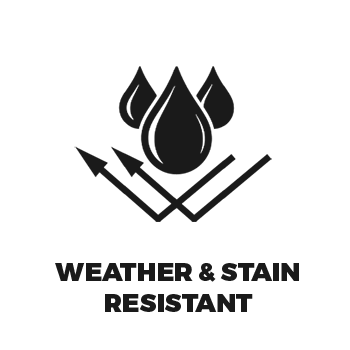 50D Ripstop Water Resistant Polyester Outer Shell
Our 1980 Camp Blankets are designed using 50D ripstop polyester with a water-resistant coating to protect against the weather as well as stains.
Ripstop is a method that weaves the fabric using a reinforcement technique. While these blankets are not indestructible, we have used them in tents, on beds, in cars, and directly on the ground. Assuming you don't lay this down on sharp objects, this blanket will be with you for many adventures.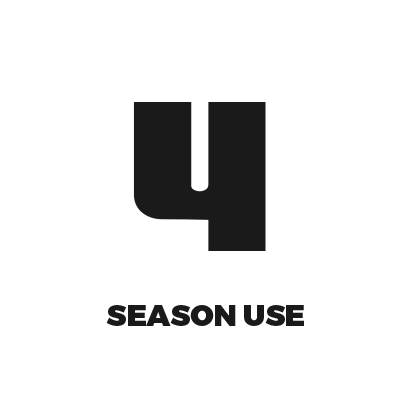 Temperature Rating
Unlike sleeping bags that seal up all around you, trapping in heat, these are blankets that don't seal up around you – unless, of course, you wrap yourself up in one like a burrito – which we have and slept like a baby! We have tested and used these blankets in 40F temperatures. Combine these with your sleeping bag or other blankets to increase the temperature rating. These work excellently in the cold as additional warmth above or below you. Since everyone sleeps differently – hot, cold, in a sleeping bag, in a tent, in a bivy sac, on the ground… etc, etc, we can't stamp a specific rating on these. But these are 4 season blankets when used properly – use them in the cold or warmth, and use them above you or below you.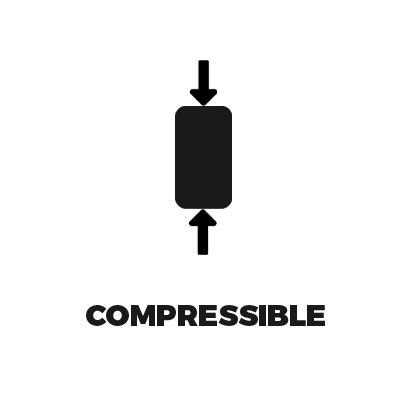 Stuff Sack Storage Bag
All of our 1980 Camp Blankets come with a design-matched stuff sack. Roll the blanket up or simply stuff it in. The stuff sack helps you store and secure this at home or on your trips. And with the design-matched bottom of the sack, if you own multiple Adventure Blankets, you can easily find the blanket with the design you want.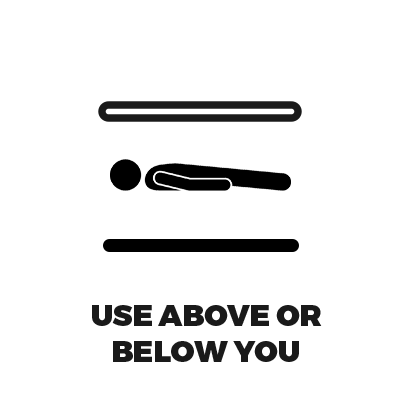 Adventure Doesn't Have To Be Rough
These blankets are like your cozy sleeping bag in a Gorilla Dirt blanket! We use a smaller, square stitching pattern which creates a comfortable, symmetrical feel on your skin. The 240gsm polyester fill padding gives these blankets a soft, light touch. Use them beneath you to add some extra comfort to lay on or above you for some fantastic cozy warmth. You can even use these as your beach blanket!
Designs We Are Known For
The same designs we have become known for are on our Adventure Blankets. Whether you are using these at home, in the RV, or at a campground, our designs have one purpose… to inspire you to get out.
This is the official blanket for dirty fun!
Approximate blanket size: 52″ x 75″
Approximate blanket in stuff sack size: 14″ x 8″ x 8″
Approximate weight: 25oz
Shell Fabric: 50D rip-stop polyester with water-resistant coating
Warmth rating: While results are subjective being this is a blanket and not an enclosed sleeping bag, we have tested this blanket in 40F degree temperatures
Gorilla Dirt design on the front side, solid color on the backside
Corner loops to hang dry
50D stuff sack with design-coded bottom
Recommended care: machine wash cold, hang dry – do not iron or steam clean
When not in use we recommend pulling the blanket out of the stuff sack every so often to allow the fill to breathe and extend its life
6 Month Warranty
All our Camp Blankets carry a special 6-month warranty that covers them from any manufacturing or material defects. This does not cover damage from usage, only damages caused by manufacturing defects. Get in touch with us with proof of purchase.
FAQs
Are the Camp Blankets waterproof?
All our Camp Blankets are treated with DWR (durable water repellency) to make them water resistant, but they are not waterproof.
Can these blankets be used on a beach?
Yes! You can use our Camp Blankets on the beach to sit or picnic on. Some customers even use them as a blanket for their dogs to lay on at camp.
Are these blankets puncture-proof?
Our blankets are made with a rip-stop, durable material. However, they are not puncture-proof. If you plan to use these to sit or lay on top of, or on the ground, we recommend clearing away any sharp rocks, sticks, etc. that might puncture through. Like-wise, if your dog is using the blanket and likes to scratch or tear things up, this won't resist your furry buddy's excitement.
What is the warranty on this blanket?
We expect our customers are use our blankets on any number of adventures, indoors or outdoors. Our Camp Blankets include a 6-month guarantee from manufacturing and material defects. Just send us proof of purchase and we've got you covered.
I over-used my Camp Blanket and wore it out. What can I do?
Anyone who purchases one of our Camp Blankets is covered under our Gear Renewal policy. We LOVE to hear that someone has used our gear so much that it has finally worn out and they want or need another. As a Thank You from us, send us a photo of the Camp Blanket along with proof of purchase, and we'll send you a special 15% off coupon for another purchase. Limit one Renewal coupon code per year, per item.